Is Jimdo really free? Are there any hidden costs that one should know about? What does it mean when Jimdo advertises itself as free? These are questions many potential users may ask when considering using this popular website building platform.
Jimdo offers a free base version of its website design services, but some users have expressed discontent concerning hidden costs. These can arise when one opts for its premium services that are not included in the base version. According to authoritative sources such as TechRadar and Website Builder Expert, these costs can add up quickly, which can cause a strain on small businesses and individuals on a tight budget. One way to address this issue is by providing clear, accessible, and detailed information on all potential costs up front, so users can make an informed choice regarding their need for additional features and their budget.
In this article, you will learn about the various pricing structures that Jimdo offers. You will get insight on the features included in the free version versus those that come at an additional cost, the benefits of each, and their respective prices. Moreover, we will offer tips on how to maximize the use of Jimdo while staying within your budget.
We will also discuss experiences of users who have navigated these costs before, and share practical advice on how you can avoid unknowingly accruing additional fees. Whether you are a small business owner, freelancer, or individual looking to build your online presence, this article will serve as a guide to understanding the potential costs of using Jimdo.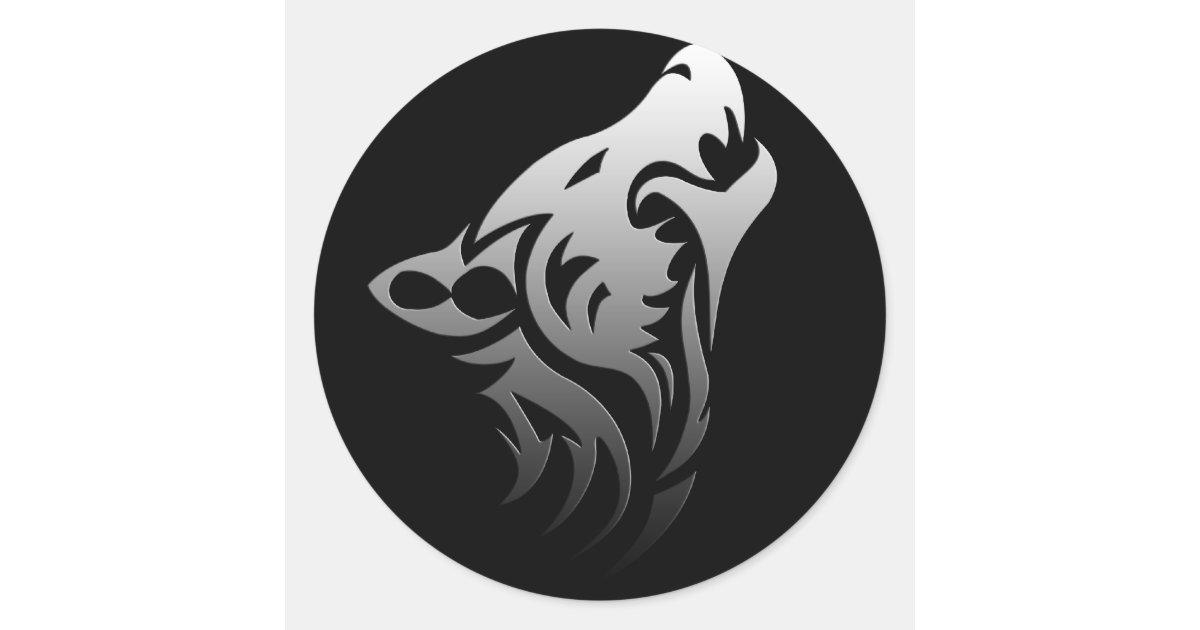 Definitions and meanings related to Jimdo
Jimdo is a web-hosting service that enables users to build their own websites with relative ease, even without a background in web design or coding. The platform offers a drag-and-drop interface that makes it user-friendly.
Cost refers to the monetary value that users have to pay to access and use the features and services of Jimdo.
However, the cost factor of Jimdo is not uniform. The platform offers different pricing tiers to meet various users' needs. It provides a free basic package, but for advanced features and services, there are premium packages which do cost money. The premium packages offer benefits like removal of Jimdo ads from your website, professionally designed themes, more storage and customer support.
Unraveling the Truth: Is Jimdo Really Free?
Understanding the Pricing Structure of Jimdo
Many websites use enticing language such as 'free' to draw in potential customers. The website building service provider, Jimdo, is one such example. However, while a basic usage of Jimdo is indeed free, it's vital to understand that the free version comes with limited functionality that may not suit the needs of all users. The free version principally serves as a demo for potential clients to assess whether they like the platform and are willing to upgrade to a premium package that offers more features.
For instance, the free version of Jimdo caters only to individuals who plan to have a simple, small-scale website, and its features are significantly limited. This includes restrictions on space and bandwidth, inclusion of Jimdo branding on your website, inability to use your domain, and lack of premium support, among others. To utilize its full potential, users have to move to the paid packages, namely, the Pro, Business, and Platinum.
Breaking Down Jimdo's Hidden Costs
Let's delve into the real costs hidden behind the supposedly 'free' label of Jimdo. Its three primary paid packages range from $10 to $39 per month, billed annually. The Pro package costs $10 per month with the main advantage of being able to use a custom domain and getting rid of Jimdo's branding. The Business package comes at $20 per month with the advantage of premium support and more resources, including storage and bandwidth. The highest tier, the Platinum package, is set at $39 per month, covering all features including priority access to new features.
Pro Package: At $10 per month, users can operate the website using a custom domain and remove Jimdo branding. Some additional storage and bandwidth are provided.
Business Package: At $20 per month, users get the advantages of the Pro package along with increased resources and premium support.
Platinum Package: At $39 per month, users gain access to all features, including priority access to new features, increased resources, and top-level support.
It's crucial to analyze all these factors before one decides to sign up for Jimdo's 'free' services. These costs can quickly accumulate over time. Therefore, it's worth investing some time to consider which package suits your long-term business needs the best. Whether you're a small business dipping your toes into the digital world or a well-established entity looking to expand your online presence, understanding these cost implications can help you make an informed decision.
Break the Bank or Bargain? Unmasking the Costs behind Jimdo
Hidden Costs Revealed
Have you ever wondered how cost-effective it is to create a website using Jimdo? It's an interesting concept to ponder on given the utilitarian attributes of this digital platform. Jimdo, like numerous other website builders, markets itself as an affordable option to create aesthetically pleasing, functional websites for both personal and business purposes. However, what users often overlook is the potential hidden costs that get overlooked amidst the promising features and benefits.
The primary issue lies within the pricing model offered by Jimdo. While the platform claims to offer a free version, this option is considerably limited and offers only the bare minimum of features. For anyone wanting to use their website for more than a basic blog or a simplistic online presence, Jimdo's free offering falls remarkably short. The real functionality and potential of Jimdo only come to light when users opt for one of the premium packages. This is where the hidden costs start to creep in. The premium plans range from $9 to $39 per month – a considerable commitment for a small business or an individual planning to maintain an active website for the long term.
Value for Your Money
While the above discussion may come across as rather negative, it is important to understand that website builders like Jimdo actually do bring good value to the table. To determine the actual cost-effectiveness, one needs to move away from the tunnel vision of just perceiving the price tag attached to the plan. The true value is gauged by the return on this investment.
For instance, for a small business striving to create an online presence, the benefits that a Jimdo premium plan brings to the table far outweigh the costs. The plan includes a custom domain, unlimited storage, no ads, advanced SEO features, and relevant online marketing tools. These features can propel a small business to higher visibility online resulting in increased traffic and, subsequently, more business. Additionally, for individuals or small businesses lacking the technical know-how, the ease of use and customer support provided by Jimdo can be invaluable.
Overall, while the true price of Jimdo is more than the apparent 'free' tag, it's crucial to focus on the benefits, long-term gains, and comparative costs involved with other channels of creating an online presence. As with any purchase, the key is determining whether the price tag offers genuine worth for your specific needs and circumstances.
Dollars and Sense: Understanding Jimdo's Pricing Plans
Behind The Facade of Free Costs
Is there such a thing as a free lunch? Many would argue there isn't. When it comes to digital services, this age-old saying rung true. Jimdo, a popular website-building platform, lures users in with the promise of a 'free' service. Till the surfaces are scratched, it truly feels free – but let's dig deeper. The free version of Jimdo is, admittedly, a great starting point for indiduals new to website building. On its website, Jimdo emphasizes the simplicity of creating a website using its tools – no coding or technical skills required. However, as users start seeking for more advanced features or specific customizations, they quickly find that Jimdo's free offering is vastly limited.
The Pitfalls Of A 'Free' Service
The primary issue emerges as an inconvenient truth : the so-called free offering is more of a marketing strategy than a reality. While the basic building and hosting of a simple website can be done at no cost, the limitations are glaring. Among the restrictions that come with Jimdo's free versions are a lack of custom domain, limited storage, and capped pages. For a business that wants to create a truly professional, expansive website, this simply doesn't cut it. The free version also features Jimdo advertisements – a major turnoff for entrepreneurs who aim for a professional image. The costs add up when one considers the benefits that come with the paid plans – ad-free services, boosted storage, a custom domain, and customer support – features that are, arguably, essential for a serious online presence.
Decoding The Value Of Paid Services
Let's delve into some examples. Consider a small e-commerce business that needs a site to display and sell a range of products. With the free package, you get a maximum of five pages – which may not be sufficient to display all available products and information. Moreover, the lack of a custom domain could negatively affect the business's SEO rankings, making it harder to gain traffic. A domain bought externally could cost about $10 to $15 a year, bringing in an additional cost. Running the website on the free version could also be off-putting to potential customers due to the presence of ads. Now, let's look at the paid plans. Jimdo's Pro plan, priced at $10 per month, offers additional pages, more storage, the removal of ads, custom branding, access to customer support, and more. For an e-commerce business that's looking to grow, the visible benefits here are well worth the costs. An investment into a Pro or Business subscription might be a more beneficial approach for both the visibility and credibility of your website.
Conclusion
Why wouldn't we critically consider the financial aspects of using a platform like Jimdo? The expense, indeed, is often a deciding factor for many users. Delving into specifics, Jimdo operates on both a freemium and premium business model. What does this mean? Simply, one has the opportunity to create a website at no cost. However, this free option does come with certain limitations such as a limited number of pages, less storage, and limited customer service. On the flip side, premium subscription plans guarantee enhanced features and benefits, providing a more comprehensive experience for growing businesses or individuals.
Is staying informed about technological tools like Jimdo an interest of yours? Do you appreciate the benefits of continuous learning in a rapidly evolving digital landscape? If your answer is yes, why wouldn't you consider subscribing to this blog? Continual interaction with our posts will not only keep you updated about the world of digital platforms, but it can also assist you in making the right choices based on your needs and budget. Furthermore, subscribing to our blog gives you the advantage of being among the first to check out the latest news and reviews.
Eager for our next deep dive into the latest digital platforms? Keep your eyes on this space. You won't want to miss the exciting new content we have lined up. Each new release promises to bring insightful discussions and assessments on the hottest topics concerning digital platforms and online tools. Being a part of our blog's community ensures that you stay ahead of the curve in this digital age. Remember, the future is here, and we are here to help you navigate through it seamlessly. So keep an eye out, and stay tuned for our thrilling upcoming releases.
F.A.Q.
FAQ
1. Is Jimdo free to use?
Jimdo does offer a free basic package for beginners, allowing the user to try out some basic features. However, for full access to all of Jimdo's features, you need to upgrade to a paid plan.
2. How much does a premium Jimdo package cost?
The cost of a premium package with Jimdo varies based on the features included, starting from $10 to $39 per month. The price largely depends on your requirements and the level of functionality you seek.
3. Can I cancel my Jimdo subscription at any time?
Yes, you can cancel your Jimdo subscription at any given time. It's important to know, however, that the company doesn't offer refunds for the remaining part of your subscription.
4. Does Jimdo offer discounts for their yearly plans?
Yes, Jimdo does offer considerable discounts if you decide to choose an annual subscription over a monthly subscription. This is a cost-effective option for those planning to use the service long-term.
5. Are there extra costs when using Jimdo?
There are no extra costs when using Jimdo, all the fees are included in your subscription fee. However, certain services like domain purchase or professional email addresses might incur additional charges.