Have you ever wondered if Wix leaves a watermark on your website? Does this impact the professional look and feel of your website? Is there a way to remove it if it's there? These questions have been on the minds of many, especially those just starting out in the digital space, as they navigate the vast selection of website builders available today.
One significant issue users frequently encounter with free website builders including Wix is the presence of the company's watermark on their site. This concern has been documented in platforms such as Quora and Reddit, where users actively discuss their experiences with various web building tools. This watermark can potentially detract from the professionalism of a site and may disrupt the overall aesthetic. Additionally, it gives the impression that the site is still in the creation phase, which could cause some skepticism among visitors. Indeed, there's a need for a solid proposal to address and resolve this issue.
In this article you will learn about the presence of watermarks on sites created with Wix. The series of discussions will delve into why these watermarks exist, how they affect your website's appearance and credibility, and the steps you can take to remove them.
Additionally, you'll gain insight into the overall impact of watermarks on your website's performance and reputation among visitors. Finally, the article will detail potential solutions and alternatives to consider if you're not satisfied with the presence of Wix watermarks on your site.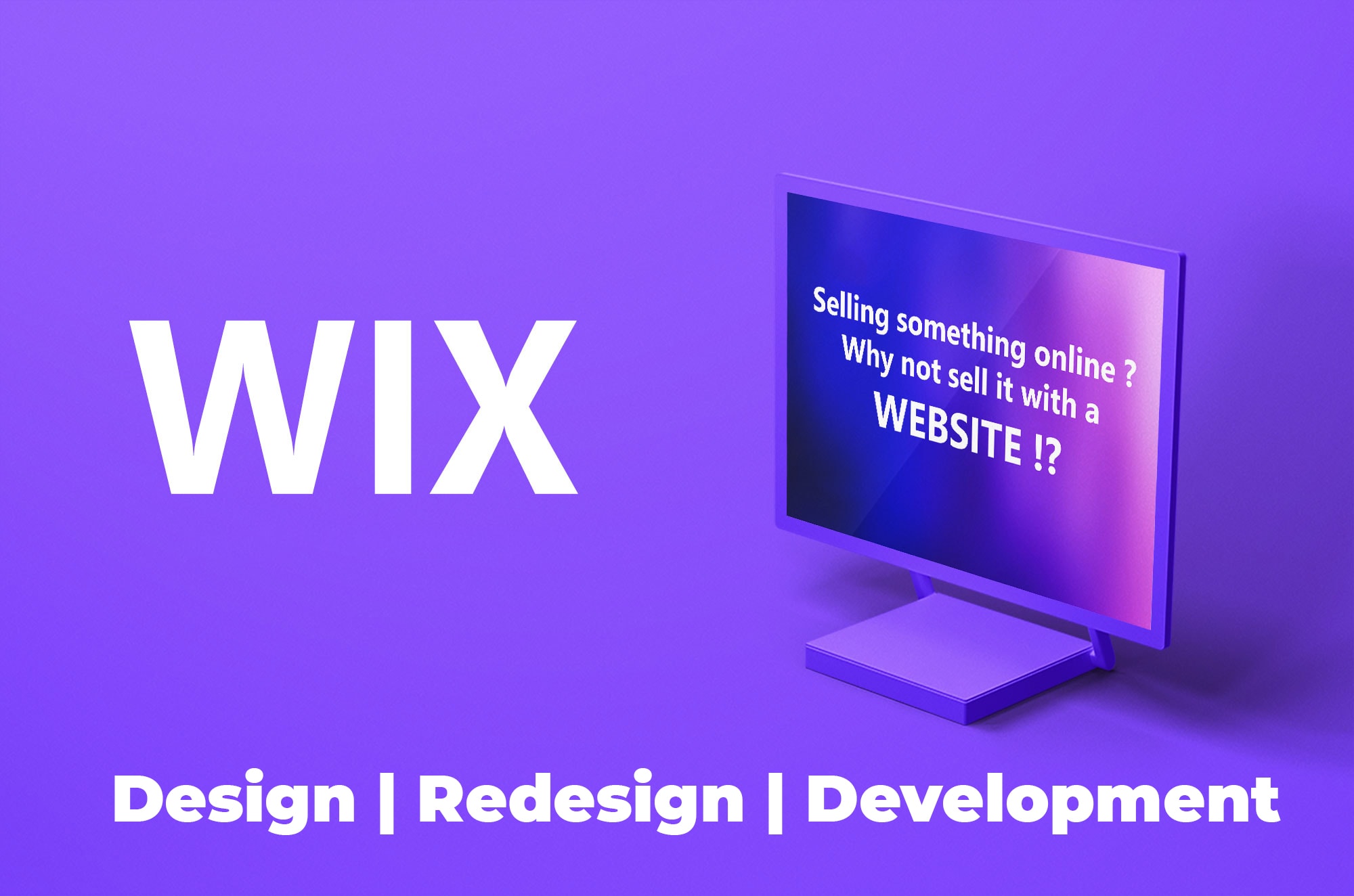 Definitions and Meanings of Wix Watermark
Wix is a popular website builder that enables you to create a website without needing to code. When you create a free website on Wix, a small watermark is automatically added to the bottom right corner of your website. This watermark serves two basic functions:
First, it indicates that the website was built using the Wix platform. This watermark is a bit like a signature, showing the tool that was used to create the website.
Second, it indicates that you're using the free version of Wix. Wix offers premium plans that remove this watermark, among other benefits.
Unmasking the Truth: Does Wix Actually Use Watermarks?
Wix, for those who are unaware, is an immensely popular web building platform that allows users to craft their own websites with ease, either by choosing from a range of pre-built templates or utilizing their drag-and-drop editor. The question, however, is – does Wix leave a watermark on your website? If so, what is the reason behind it?
The Purpose of the Wix Watermark
Before we dive into how to get rid of the watermark (spoiler alert!), it is necessary to understand why it is there in the first place. The Wix watermark primarily serves as a sign of a free subscription. It is a strategy to promote their services so when visitors come across the watermark on your site, they know that it was developed using Wix.
The watermark might come across as a ghostly branding mechanism, but it serves its purpose for Wix. It helps in their marketing while giving you the tools to create your website for free. It is not uncommon for free platforms to use this method as a means of advertising and gaining potential customers. However, as your business grows, you may find this watermark somewhat limiting.
Methods to Remove the Wix Watermark
If your goal is to operate a professional website, the Wix watermark could give an impression of your business being on a budget and deter potential clients. Luckily, removing the watermark is simple, but there are certain steps required to do so.
Upgrade to a Premium Plan: Wix offers a range of premium plans depending on your requirements. The moment you purchase a premium plan, the watermark is instantly removed.
Switch to a different platform: If upgrading is not a viable option for you, considering moving to an open-source Content Management System like WordPress could be an alternative. It offers more flexibility and removes the need for any non-removable watermarks.
In conclusion, while the Wix watermark does serve its purpose from a business perspective for Wix, it may not be the most appealing feature for those looking to build a professional and refined image for their business or brand. Whether you choose to upgrade or switch to a different platform entirely, the options to remove it are within your reach.
Truly Free or Subtly Branded: Understanding the Wix Watermark Situation
Is The Watermark a Mandatory Feature?
Have you ever pondered about the legitimacy of the popular claim that Wix forever stamps your website with their watermark? This creepingly nagging thought can be very off-putting for many potential Wix users who regard their website's aesthetic and professionalism as paramount. However, from a factual perspective, the rumor signifies a misunderstanding. The truth at the core of the matter is that Wix only places a watermark on websites that are utilising their free plan.
Under the free plan, a small banner advertising Wix is displayed on every page of the website. This is a common strategy employed by nearly all website builders offering free realms. This serves as a trade-off: in return for a cost-free website, Wix gains some exposure. Thus this claim may have a nugget of truth but is blown out of proportion. This razor-sharp branding strategy is not a proverbial albatross for those availing the premium plans.
A Deeper Exploration Into The Issue At Hand
Upon hearing this, several fledgling website builders may start to panic. The thought of having a permanent mark on their site advising visitors that it was created using a free software could be quite concerning. However, the solution to the watermark issue on Wix websites is quite straightforward. The 'remove Wix ads' feature is available under Premium business and eCommerce plans. An upgrade to any of these plans ensures the removal of the Wix banner, leaving your website sleek and professional.
Still, noteworthy is that the decision to upgrade should not solely rely on the watermark alone. Rather, the decision should depend on the additional features, bandwidth, and storage that come with the Premium packages. As the website develops and traffic grows, the provider features and resources could be more crucial to maintain functionality.
Decoding Some Prime Practices
Let's take a gander at some top-notch websites that started with Wix's free plan but are now successfully running under their Premium plans, devoid of any watermark. Sites like Karlie Kloss's Kode with Klossy and Phyllida Barlow's art portfolio not only reflect the immense creative flexibility that Wix offers but also scream professional finesse after removing the Wix-endorsing banner.
Likewise, professional photographers Peter Hurley and Linda Pospisilova, with their superior portfolios hosted on Wix, have transcended the 'free website' tag, courtesy of the post-upgrade watermark removal.
These examples underline the key fact: Wix watermark is not an inevitable condition but a result of a choice concerning the plan you opt for. If the users choose to advance with Wix's business-centric plans, they reap the dual benefits of superior functionalities and a clean, ad-free interface. So, it becomes paramount to take an informed decision based on one's individual professional needs and the stage at which their website stands.
Blurring the Lines: The Impact of Wix Watermarks on Your Online Presence
A Common Enigma: Does Wix Leave a Watermark?
Does your digital masterpiece bear the stigma of a watermark? A significant concern among website creators using free website builders like Wix is the appearance of an unsolicited brand hallmark, popularly recognized as the watermark. A watermark, in terms of digital platforms, is typically an image or text placed over content as a method of brand identification or to prevent unauthorized reproduction. Wix, renowned for its user-friendly interface and extensive design library, does, in fact, impose watermarks on websites created under their free membership tier. This emblem usually appears in the corner of every web page created and is sensitive to disappear only when the content is duly upgraded to a premium paid version. Now, the main issue to examine is, how does this watermark affect your digital real estate?
Bearing the Stamp: The Consequences of the Wix Watermark
The involuntary watermark engraved onto Wix free version websites opens creators to a treasure trove of dilemmas. For starters, it immediately reflects an aura of unprofessionalism to potential website visitors or customers. A watermark may subtly imply that the website creator or the business is reluctant to invest in their online presence, which could unintentionally deter potential leads or engagements. Next, the presence of a watermark may restrain the complete exploitation of the website's aesthetic potential. With a watermark snuggly sitting at one corner, full creative control over design, layout, and branding, is inherently compromised. Hence, the presence of the Wix watermark potentially disrupts the business persona the company may wish to portray.
Opting for Premium: A Leap Towards Professionalism
One of the most practical methods to eliminate the Wix watermark is by upgrading to its premium version. Not only does this free your website from the undesirable shadow of a watermark, but it also unlocks a plethora of other benefits. With the removal of the Wix brand identification, your digital creation can entirely reflect your brand persona, establishing a stronger connection with the audience. The premium version also offers superior customer service, more storage space, greater bandwidth, and the ability to install a personalized favicon, hence, accentuating the website's professional appeal. Some businesses have taken an extra mile to assure watermark-free aesthetics and seamless user experience by hiring professional website developers. These developers, experienced in coding and design, can cultivate visually appealing and efficient websites on platforms that don't require a watermark, presenting an alternate route to maintain a professional online presence.
Conclusion
Isn't it worth pondering why your dream website, designed with sheer hard work and skills, should bear the stamp of a platform you merely used as a tool? The answer is rather simple and unfortunately, on the somewhat disappointing side. Yes, Wix does attach a watermark to websites developed on its platform. This watermark appears on every page of the user's site when operating with the platform's free version. It evidently signifies that the website was designed with the Wix platform.
Recognizing this fact and the potential drawback it might pose to some website creators, we are committed to bringing our readers the most beneficial information and advice in the technology realm. Every piece of content on this blog channel is designed to provide you solutions to your problems. We warmly invite you to join our growing community of tech enthusiasts, web developers and digital marketers. Here, you not only will find articles addressing aspects such as the one discussed today but also a multitude of other topics that will definitely pique your interest.
As we continue to broaden the horizons of our knowledge bank, it would be a great pleasure to know that you will be with us during this enlightening journey. The tech world is constantly evolving, and we are excited to discuss, evaluate, and explore these transformations. Therefore, don't miss out and keep your fingers on the pulse. Stay tuned and expect news loaded with insightful facts, helpful tips, and sparking revelations. The next release promises an in-depth analysis of various web development platforms and their pros and cons, something that will surely benefit anyone involved in creating or running a website.
F.A.Q.
FAQ
Does Wix puts a watermark on the free version of its service?
Yes, Wix does apply a watermark on websites that are built using the free version of its service. This watermark is visible in the footer of the website.
Can the Wix watermark be removed from my website?
Yes, the Wix watermark can be removed. However, removal of the watermark requires upgrading to one of the premium plans offered by Wix.
Do all premium plans of Wix remove the watermark?
Yes, all premium plans offered by Wix remove the watermark. Once you upgrade, the Wix ads will no longer appear on your site.
Is there a way to customize the Wix watermark?
No, there is no feature currently available that lets you customize the Wix watermark. The only way to alter it is by upgrading to a paid plan.
Does the Wix watermark affect the functionality of my website?
No, the Wix watermark does not affect the functionality of your website. It's simply a branding element that helps promote Wix's services.